Published by
Ashish Dwivedi
on
Outright Faster Global search Extension Vs SuiteCRM Elastic Search
SuiteCRM Elastic Search Vs faster Global Search Extension developed by Outright Systems.
This article came up into existence because of a forum question. Rather than a short answer to the forum, I would like to detailed answer here in this article.
At the very beginning of this article, This is very important to understand the roles of searches for any CRM. As Searches are the heart of your business. In my opinion, any CRM must able to produce searches with these features.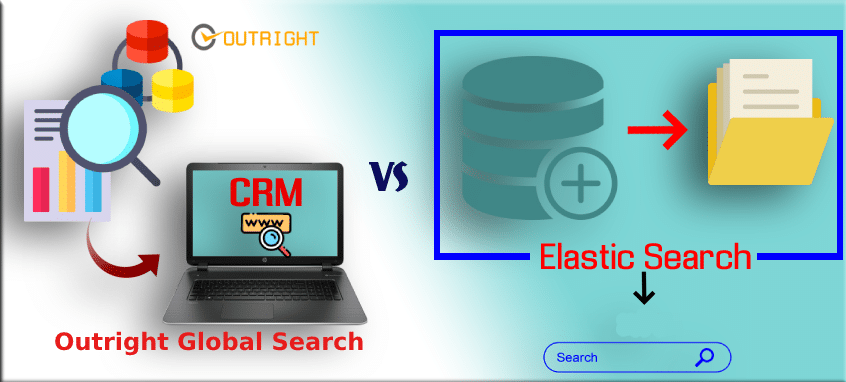 1) Searches must be super fast like google suggestions. Super fast SuiteCRM Global Search save a lot of time, make your employees happier, make your customer quickly responded on their queries.
2) Searches must capable of different settings for different modules. Those setting can be "Exact Match", "Begins With", "Include anywhere" or more.
Now when you install a fresh SuiteCRM, guess 7.11.4 while posting this article, you are coming with Elastic Search enabled as core features. Let's play around it.
Installing and Enabling Elastic Search:
You need to become root at machine, have JAVA, find JAVA_HOME path.
Then go to elastic Search site and find the correct version according to your OS and Suite recommended, 5.6 for suite 7.11.* series.
Grab your installer, install at your machine and if everything good, you may get success in installing elastic search. However it is bit hard you get everything installed and running, at least I had struggling time with both Windows and Ubuntu.
Now if everything is good and port 9200 is listening, You may finalize the setup according to this link.
Now create a job, enable it, run your scheduler, then again wait, if you have a good day, it is going to installed and running following above.
Did you feel a lot of steps and still searches are quite similar like before, It is making you dumb, eating up the whole day.
Now come to Extension developed by us!
 1. Grab, install and all set!
Just Grab it from the Store, Install it like any other extension, Inside admin, a new section appears, select your module, select your search type.
What did you get?
It's simple to install, running in less than 5 mins, You know which modules are coming up in search and what they bringing. It's Super Fast.
It's live, like Google Suggestions, You type in and find results at the same time.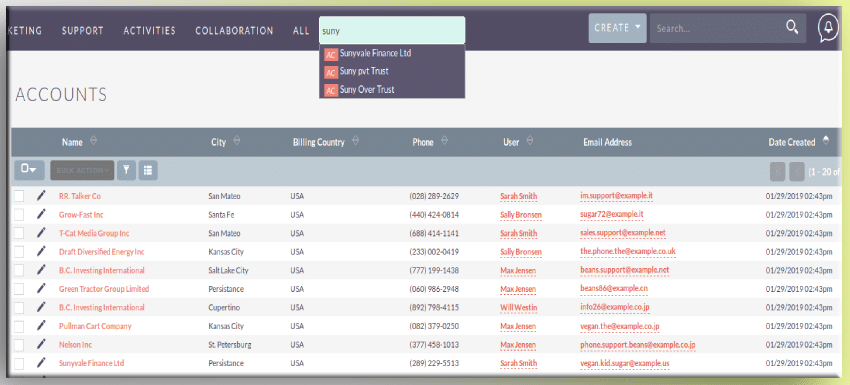 It keeps your preferences, so it knows to you.
"You are a sales person, always like to go in the Sale section for searches, Don't worry, our extension knows your habit, it keeps you tracked."
As a summary : "You are getting a Super fast Search, Easy configure, don't need to become a techie, keep you away from unused modules and at the end, it knows your habits which makes this extension much much better than existing searches. It's a one-time purchase like all other plugins."
For more details, videos, and documentation for this add-on, please click here.